Upcoming Events
Visit our Upcoming Events page for details on Bernadette McCann House events coming up in the near future including our annual Vigil on December 6th, International Women's Day Celebrations, our Annual General Meeting, and other special celebrations.
BMH Newsletters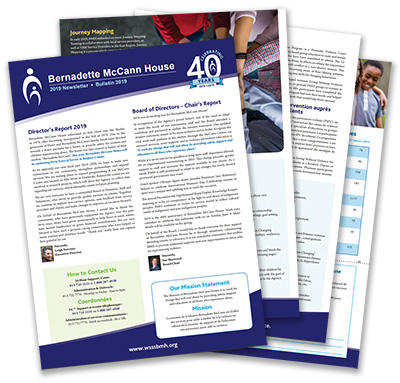 Every year, BMH produces a newsletter which provides our membership, clients and the community with updates regarding our services and programs. Visit our Our Newsletter page to view online versions of the most recent newsletters.
If you would like to have some newsletters on display at your place of business, please contact us at volunteer.publiceducation@wsssbmh.org. We would be happy to provide some for your to display.
Careers
Are you interested in becoming a staff member at BMH? Check our Careers page on a regular basis for job opportunities.