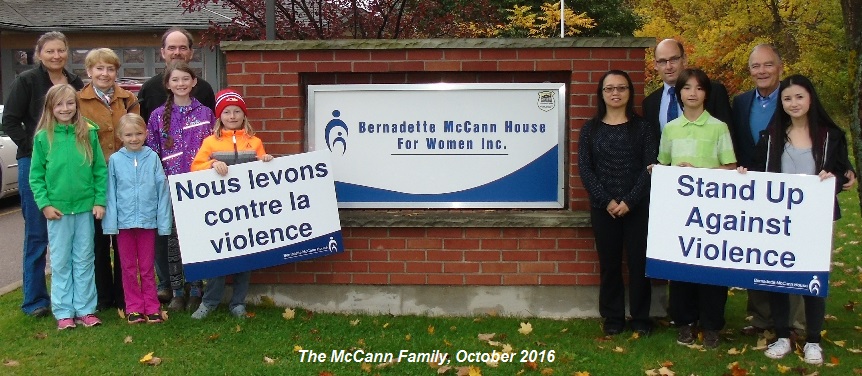 Bernadette McCann was the founder of Bernadette McCann House. Upon her death, she left $10,000 to her estate, to be used to support women and through her generosity, provided an opportunity for a home to be purchased. Bernadette McCann House was incorporated in 1978, and the first client was welcomed in 1979.
In 1995, the Ministry of Community of Social Services began a restructuring process, which resulted in the decision to have only one shelter in Renfrew County. This restructuring provided an opportunity to create a new organization, and with that a new name entitled "Women's Shelter & Support Services". Over the next ten years, this newly created organization operated primarily under both names, in hopes that this would be less confusing for others trying to access services for abused women and children.
In October 2008, the Agency's Board of Directors passed a motion, to return to the original name of Bernadette McCann House for Women Inc. This decision became effective January 1, 2009, the same year the Agency celebrated 30 years of service to women and children experiencing abuse.
The agency receives 100% of its funding through the Ministry of Community & Social Services, and the Ministry of Children & Youth Services.
Bernadette McCann House for Women is the first Women's Shelter in Canada to be accredited.
By electing to be accredited by FOCUS Accreditation, Bernadette McCann House for Women has voluntarily undertaken a rigorous external evaluation. This demonstrates a commitment to improving the quality of services we provide, and for offering services effectively and in a manner that meets best practice.